In a world where we can't go a day without seeing a relatable meme come up in our feeds, it was only a matter of time when that internet culture would inspire trends in fashion. The graphic tee trend of today features popular movie stills, screenshots from text threads, and comical memes. And since Zara is big on maximizing trends for everyday fashion, it's no surprise they've got tons of tees with all of the above. But of the mix, there are 3 Disney Princess tees that truly capture our every mood.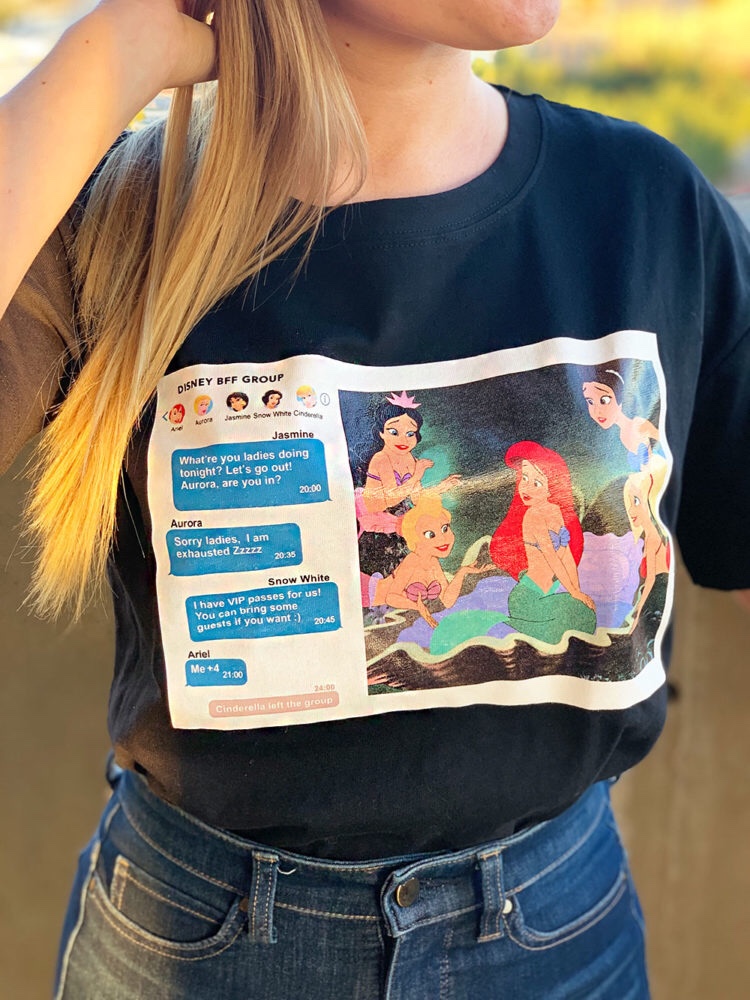 The first tee is a clear reminder that deep down, we are all Disney Princesses. This boxy black t-shirt features a text thread between Ariel, Aurora, Jasmine, Snow White, and Cinderella, with the most relatable texts. We all have a Jasmine in our friend group–ready for any adventure–and I know I become Aurora after a long day. And when midnight strikes, peace out, everyone. I'm going home to my dog.
The second masterpiece is this Percy tee.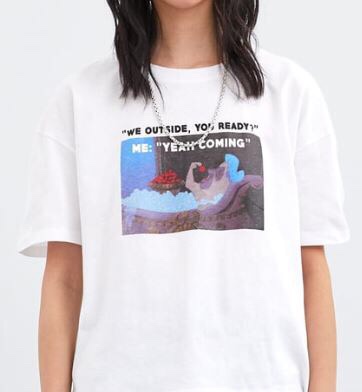 And, last one is my favorite: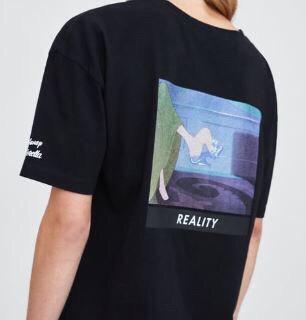 So, which tee shirt is your favorite?☺️
With Love,
MwM Team 💕